Our Team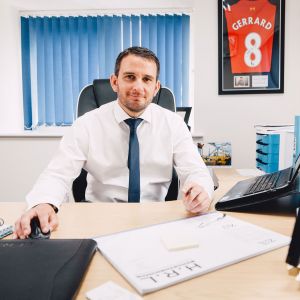 Chris Haigh – Managing Director
Chris has achieved a great amount in a distinguished career that began just a few years ago in 1998.
He started as a Trainee Technical Engineer with Centrac (now Carillion), where he studied for a BTEC in Civil Engineering whilst gaining valuable on-the-job training. He soon gained his first promotion to Supervisor/Site Manager, delivering major S&C renewals works on the West Coast Mainline. His career continued to develop at a great pace at companies including Network Rail and Babcock Rail.
Having amassed a wealth of valuable industry experience over the next few years, Chris decided it was time to pursue his growing ambition to improve on the practices and procedures of the companies he'd worked for. In 2011, he formed Haigh Rail Ltd, where he is Managing Director. In just four years, he has worked with some of the industry's biggest clients, including Network Rail, Siemens, Atkins and Buckingham Group.
Haigh Rail Ltd's recently-created welding division has added a valuable extra provision. With a rapidly-expanding client portfolio, it is already making a name for itself as one of the industry's foremost providers of high-quality, safe and inspected welding services.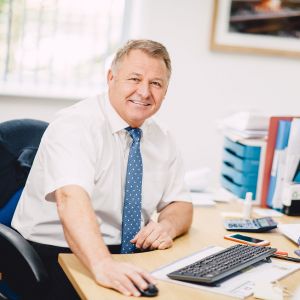 Mick Downing – Professional Head of Welding
Mick is a proven, all-round professional with 36 years of railway experience. In that time, he has gained a formidable skill set and is equally at home on major nationalP-Way renewals, small private heritage railways or crane projects.
He has worked as Welding Manager or Head of Welding at a number of high-profile organisations including British Rail, Trackwork Ltd, Carillion and Renown Railway Consultants Ltd.
At Haigh Rail Ltd, where Mick has worked since 2014, he is responsible for workforce development, with the aim of offering the best welding, grinding and inspection services in the rail industry. He is also responsible for supporting client health and safety file traceability hand back.
For Mick, safety is a priority on every job, through Implementation of Life saving rules. He also firmly believes that teamwork, respect and trust are essential requirements for success.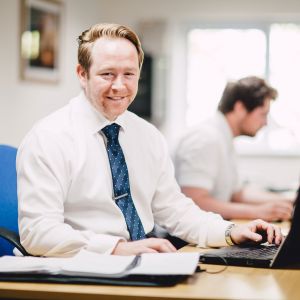 Dan Foster – Engineering Director
Dan has 17 years' experience on the UK's railways, proving himself to be a highly effective Project Manager and delivering success on a number of high-profile projects within the P-Way division.
He began his career at Balfour Beatty Rail Maintenance and Jarvis Maintenance, moving to GrantRail as Assistant Project Manager. Since then he has worked at Carillion Rail, Babcock Rail and Amey Sersa – handling a wide range of multi-disciplinary projects including S&C renewals and P-Way engineering.
Working on a number of high-profile projects, Dan has achieved several industry accolades during his career, including the award for Rail Civil Engineering Project of the Year 2005 (for work to link the Birmingham and Leicester lines).
Dan joined Haigh Rail Ltd. in March 2015 and looks forward to employing his vast industry experience to help the company to go from strength to strength.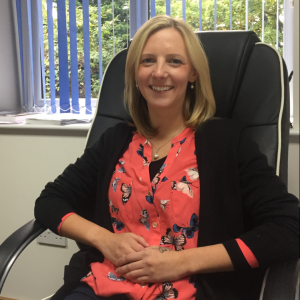 Claire Haigh – Finance Director
Claire is a qualified accountant and joined Haigh Rail in 2015 to lead the finance and commercial functions, having amassed a wealth of rail industry knowledge whilst working for transport infrastructure giant Siemens.
Claire's rail career commenced in 2006, having served her early accounts apprenticeship in the engineering sector with Invensys Rail (now Siemens) in the company's Birmingham Office. In her role as Assistant Project Accountant, she managed a portfolio of projects each with a potential value of up-to £3m.
Promotion swiftly ensued in 2010, as Claire was then moved onto Project Accountant status for a number of individual schemes up-to £30m, which involved reporting to the Senior Management team at Siemens' Birmingham and Manchester regional bases.
As a result of Claire's hard work and abilities, she was promoted to a senior accountancy role with Siemens, which involved mentoring and managing accountancy staff and acting as an advisor to the board as required. Within a year, Claire became Regional Finance Manager, managing a large portfolio and a complete finance unit.
Claire moved on from the business in 2015, excited by the prospect of joining a new, fast growing contractor in Haigh Rail; with her corporate experience at a senior level, Claire is looking to drive the necessary fiscal efficiencies into Haigh Rail in support of its growth plans.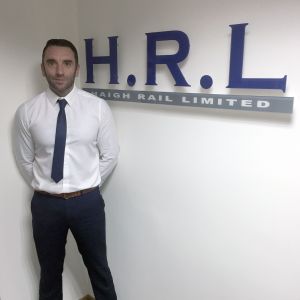 Keiran Clarke – Civils and Resourcing Director
Keiran is a dynamic resourcing professional with a high-profile background.
He leads Haigh Resourcing – Haigh Rail's civils and labour division – and reports directly to Managing Director Chris Haigh, with full operational and P&L responsibility for his division.
A background of engineering underpins Keiran's infrastructure industry credentials, which started nearly two decades ago when he joined Carillion's rail systems business. Progressing through the ranks at Carillion, Keiran worked extensively for the track business as part of a team, delivering some of the most important rail projects in the Midlands and North West of England.
Moving into a managerial role in 2004, Keiran was promoted to the position of Resource and Planning Manager to plan and manage the manpower and project resources across Carillion Plc's UK rail infrastructure portfolio. His role facilitated a number of efficiency drives, including helping to co-ordinate the introduction of new rail plant alternatives from Sweden to the UK.
Keiran departed Carillion in 2007 following completion of a HNC in Civil Engineering as a well-rounded resourcing and logistics professional, and joined Morson International for a two-year period as a Senior Rail Consultant managing the Midlands branch. During this time, Keiran successfully managed a number of high-profile clients in the rail industry.
Since 2009, Keiran has been Business Development Manager at APB Group, responsible for the development of the entire portfolio across the organisation's rail and civil engineering sectors. Keiran helped to grow the business by seeking out new opportunities and pricing and managing resourcing solutions from labour supply and safety-critical rail staff to pricing and managing package civil engineering works for the highway, rail, construction and heritage build sectors.