Track Renewals & Maintenance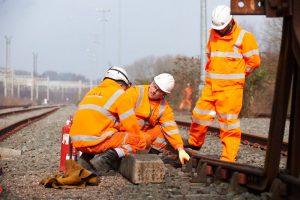 Click here for our Signalling division
Click here for our Minor Works division
We are an established multi-disciplinary track renewal and maintenance service provider delivering major permanent way projects covering renewals, maintenance and engineering services.
These are the services we deliver for major permanent way projects:
S&C Plain Lining and New Track Installation
Hollow Bearer Installation
Plain Line Installation
Point Condition Surveys
IBJ (Insulated Block Joints) and HB Surveys (Hollow bearer)
IBJ Installation and Recovery
Stressing/Tamping/Handback Works
Track Monitoring
Contact us
Please enter your requirements below and we will respond as soon as possible. Alternatively, call 01772 458000.