A 5 Star Award and ISO Success for Haigh Rail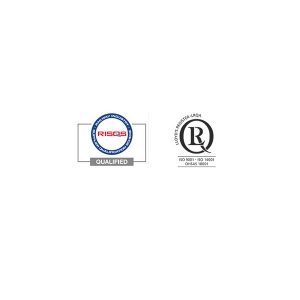 Following two weeks of audits, Haigh Rail is pleased to announce that it has been awarded a 5-STAR RISQS accreditation – the highest possible rating. RISQS requires railway contractors to undergo a rigorous assessment process to verify that they have the management skills and capability to comply fully with the industry's Health and Safety, Quality and Environmental practices.
The company is also delighted to announce that it has also passed its accreditation audit with flying colours in respect of its ISO 9001, 14001 and 18001 certification. Certification in these standards, enables Haigh Rail to provide assurance to its customers and highlights the benefits they receive through the company's management system excellence and its outstanding performance.
Managing Director, Chris Haigh commented on these fantastic achievements saying:
"Thank you to the team for their dedication and hard work. Our clients can continue to be assured that the services we provide are of the very highest standard".
Share: