Dan Foster's promotion featured in June's RailStaff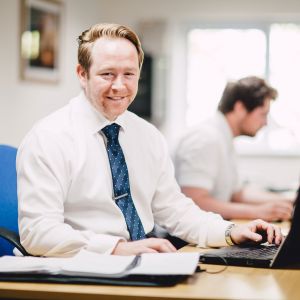 We are pleased to announce that Dan Foster's promotion to Engineering Director has been featured in the June 2017 edition of RailStaff Magazine.
Dan has been promoted to the board of Haigh Rail, having previously been professional Head of Track. He joined us in March 2015, and has worked for several high-profile rail contractors, including Carillion Rail, Babcock Rail and Amey Sersa.
RailStaff Magazine is widely recognised as the number one rail publication in the UK, and gets to the heart of the UK Rail Industry with a blend of news, in-depth reports and interviews with key personnel.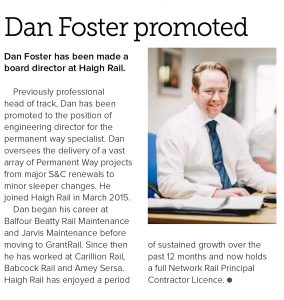 Share: