Haigh rail awarded first project as principal contractor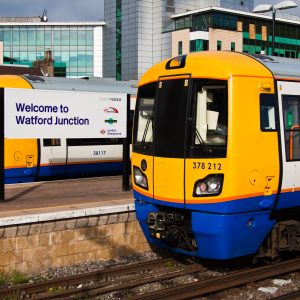 Haigh Rail is delighted to announce the award of its first contract with Network Rail as a Principal Contractor Licence (PCL) holder. This success comes only a few weeks after the company's announcement of its provisional PCL status.
Previously working for Siemens on the Watford Remodelling Project, railway infrastructure contractor Haigh Rail will now act as a Principal Contractor in its own right for the final quarter of the project.
The core scope of the works for this contract includes the supply and installation of 180No hollow bearers. Network Rail has also confirmed that a full site audit will be undertaken of Haigh Rail on 3rd December 2016, which should allow the business to move from provisional to full status in respect of its PCL.
Haigh Rail will also be responsible for the management of the lineside civil engineering works. Managing Director Chris Haigh is delighted with progress and said:
"This is the next step for Haigh Rail Ltd and is testament to the hard work of the entire team.
"We look forward to delivering the last section of this important remodeling project as PC and taking our status from provisional to full licence holder."
Share: