Haigh Rail builds its workforce for the future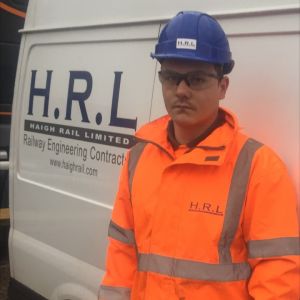 Haigh Rail is delighted to announce the appointment of Jack Taylor to its team of rail engineers.
As a nurturer of local talent, Haigh Rail – whose Midlands delivery operation is based in Crewe – recruited the 19-year-old from nearby in Stoke. Jack joined the company in October and will be fully supported by Haigh Rail as he works towards an NVQ level 3 in railway engineering over the next 12 months. He has taken his place within our team to work on multi-disciplinary tasks and projects throughout the business, and is aspiring to climb the permanent way engineering ladder.
With its team of highly experienced and versatile rail specialists from across various track disciplines, Haigh Rail is proving that people really are the lifeblood of railway engineering.
The company is now a PCL holder, delivering its first project directly for Network Rail, and is currently focused on a delivering a number of major projects across the UK.
By focusing on the recruitment and training of new specialists, Haigh Rail will safeguard the future of its workforce as it works towards its aim of becoming one of rail industry's preferred contractors for track infrastructure projects throughout the UK.
Share: