Haigh Rail Receives NSAR Approval for its Training Division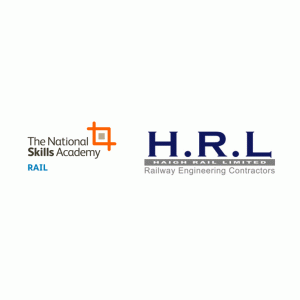 Haigh Training – a division of Haigh Rail – is proud to announce that it has been approved by NSAR (National Skills Academy for Rail) as a licenced rail training company. The company has also recruited experienced Rail Trainer, Stephen Johnson to work with Training Manager, Nick Grazier.
Coupled with its occupational health service offering, which already delivers first aid, manual handling, fire and water safety courses and small tools training, this now allows Haigh Training to offer a one-stop facility from its modern training centre near Preston, Lancashire.
Railway training and management development courses are offered and specifically designed to meet each client requirement and Haigh Training also carry out assessments and mentoring for all grades and skills.
Haigh's mission is to provide a wide range of courses and qualifications for individuals and businesses looking to improve their teams' skillsets, safety and confidence at work. By employing skilled trainers that all have previous experience in a wide range of industries, it allows us to apply first-hand knowledge of the specific training and skills required by all of our clients' businesses.
Our courses are taught with traditional teaching methods using the very latest techniques and practices; we believe learning should be enjoyable as well as educational. We always aim to provide the essential practical knowledge and experience, to enable each delegate to complete their course – equipping them with the necessary tools and confidence they need.
Managing Director, Chris Haigh was delighted with the news that the company was now approved by NSAR for rail training and said:
"A big thanks to Training Manager Nick Grazier for this latest achievement. We now have a highly regarded rail trainer – Steve Johnson – on board and are looking forward to building on our established occupational health courses, by delivering first class rail training programmes for both our own staff and external companies."
For more information, please email nick@haightraining.com or stephen@haightraining.com. Alternatively, call 01772 910310.
Share: