Haigh Rail's Growth Plans Featured in the Press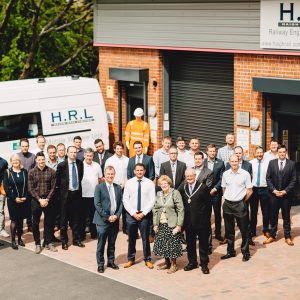 Haigh Rail Limited has been featured in the local Lancastrian press as a result of its continued success and growing team.
Formed by Managing Director Chris Haigh in 2011 to provide the highest quality, value-for-money, multidisciplinary service to key industrial sectors, the company has developed several complementary divisions and now operates across the rail, construction and engineering industries.
The business employs 50 staff and has offices in Doncaster and Crewe, as well as its Training Division and head office at Bamber Bridge, near Preston.
Due to its impressive growth, the company is now looking to recruit an assistant general manager to support Chris in the day-to-day running of all company operations, to maintain a positive, safe and profitable working environment. This newly created role is a key enabler in developing the future structure of the company, as it will free up time and allow Chris to focus on the strategic tasks required to continue growing the business.
You can read more about Haigh Rail and its future plans in the news story here.
Share: