Haigh Resourcing features in the Rail Engineer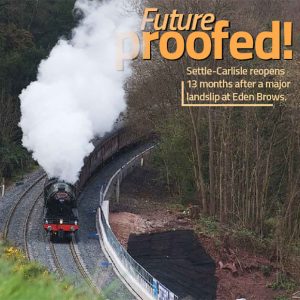 Haigh Resourcing, Haigh Rail's newest addition to its core offering, is featured in the June issue of the Rail Engineer, giving rail industry professionals a chance to get to know the division and the service it offers.
Under the stewardship of experienced duo Keiran Clarke and Ed Anderson, Haigh Resourcing, which supplies personnel to the building, civil engineering and rail sectors within the construction industry, has already secured a number of orders.
Haigh Resourcing understands that it is not just about finding people with the right skills and experience it is also about finding people with the right attitude.
It aims for seamless long-term supply contracts with its clients, whether supplying civil engineering gangs, plant operators or railway critical staff. Its resourcing motto is 'Our People Are Your People.'
Haigh Resourcing offers clients a flexible approach to UK construction resourcing and can be engaged in many different ways, from a single resource to a complete gang. Our services for the rail industry cover multi-disciplinary labour supply, civil engineering and de-vegetation works, with offices across the country allowing us to offer a comprehensive UK-wide service.
This, coupled with our ability to supply both general construction and rail markets, gives Haigh Resourcing a point of difference in industries where high quality and reliability are of paramount importance.
To read about Haigh Resourcing in Rail Engineer click here, and to find out more about the division, visit www.haighresourcing.com, call 01270 446595 or email ed@haighresourcing.com.
Share: