Haigh Traffic Management Launched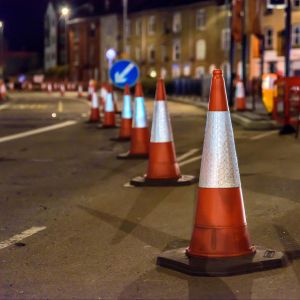 Haigh Rail is pleased to announce that its new Traffic Management Division has been launched.
The company has invested in specialist traffic management equipment and this coupled with the flexible, transparent and consultative approach applied across the rest of the business will enable us to drive maximum efficiency for our customers in this sector.
Headed up by Chris Hyland, an experienced traffic management professional, Haigh Traffic Management will look to both support our Utilities division and independent contracts by delivering a bespoke service at highly competitive prices.
Our knowledgeable team handles all aspects of traffic management, safety and compliance, and provides a truly proactive service.
Haigh Traffic Management also pride ourselves on a fully responsive service and offer 24/7 project support.
Managing Director Chris Haigh commented, saying:
"This is an exciting new area for the business and one where we see significant opportunity for growth. We're looking forward to working with customers in this sector to help them drive new efficiencies, ensure compliance and reduce costs."
Please contact Chris Hyland on 07867 929696 or email chris@haightm.com
Share: