Haigh Training Launched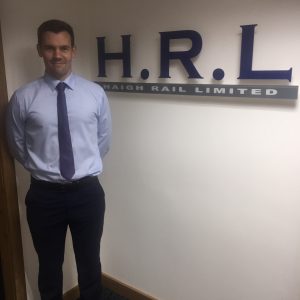 Haigh Rail is delighted to announce the launch of its Training Division – Haigh Training – which will provide an extremely cost effective and high quality alternative training school, covering extensive First Aid, Water Safety and Rescue, Manual Handling and Fire Safety Courses.
The company has appointed an experienced Training Manager – Nick Grazier – who will oversee this new and exciting area of operation.
Nick has held various operational and training positions during his career and was recently the Mandatory Training Manager for David Lloyd Clubs, a nationwide role delivering a variety of courses and conducting club visits for compliance purposes. His day-to-day responsibilities included planning, managing and delivering Water Safety, First Aid and AED courses across the business, for 100 clubs.
Nick will also take care of any internal training requirements for Haigh Rail and its business operations and will be further developing the offering to cover the mandatory rail certification, tools and plant training and also permanent way training.
Haigh Training provides its training courses from its dedicated premises in Bamber Bridge, which have been fitted out to a high standard and are fully operational.
Chris Haigh, Managing Director of Haigh Rail is delighted with this latest addition to the Haigh Rail family:
"Haigh Training is an exciting alternative in the training market. With roots in the North West, our fantastic new facility clearly states the company's intention to continue its great work in this part of the country.
"Nick Grazier is an outstanding UK training professional and all at Haigh Rail wish him enormous success in supporting both our internal requirements, but more importantly the wider business community."
To discuss any current or future requirements in more detail please email nick@haightraining.com.
Share: