NEW STREET SUCCESS FOR HAIGH RAIL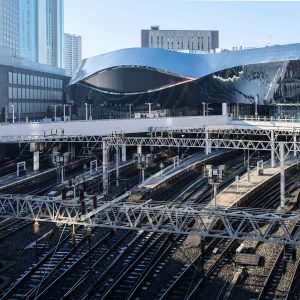 Permanent Way contractor, Haigh Rail, has secured a prestigious contract with partner Siemens Rail Automation at Birmingham New Street.
The contract, which commenced this month, cements Haigh Rail's position as one of Siemens' preferred contractors for track installation works.
Haigh Rail, which is a solutions-based rail business offering the design, co-ordination, staging, planning, implementation and handback of multi-faceted track projects, secured the works based on its ability to engineer not only the safest, but also the most cost efficient outcome.
The work scope includes:
140 Hollow bearer installations
8 IBJ installations
UTX Track support
Critical Rail Temperature monitoring
Temporary speed restriction implementation
Track surveys
Point condition surveys
Haigh Rail's Managing Director, Chris Haigh, stated: "We are delighted to have secured this prestigious contract. Siemens has been part of an amazing transformation of Birmingham's railway hub and we are proud to play our part in constructing railways of the future. We look forward to continuation of our long-term relationship with the Siemens team."
Share: